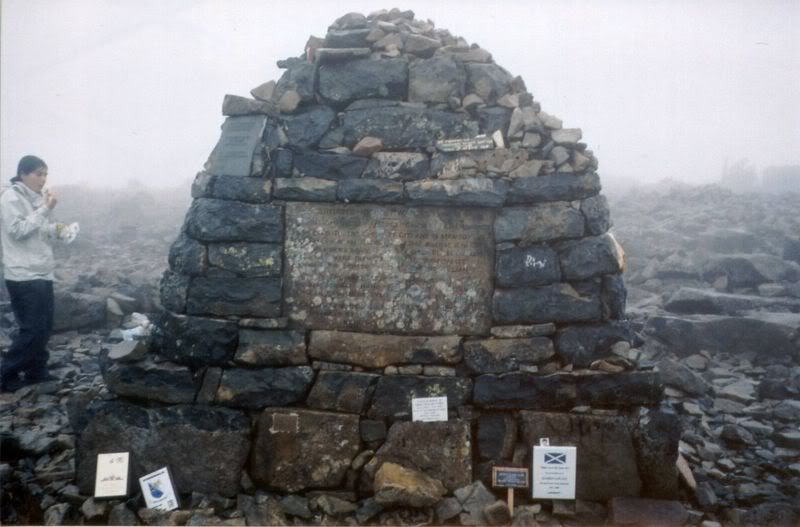 This is a new feature I'll be introducing to the blog, where I highlight a memorial that's of interest, or that I think deserves to be highlighted.
I thought I'd start with what must officially be the highest war memorial in the country, as it's situated at the top of Ben Nevis.
More details on the Scottish War Memorials Project.